HDN upgrades FY22 Proforma FFO and DPU
HomeCo Daily Needs REIT (ASX: HDN) is pleased to release its FY22 half year results. Following a strong first half result HDN has upgraded its FY22 pro forma FFO guidance to 9.3 cpu, which represents a 4.5% upgrade on prior guidance of 8.9 cents. FY22 DPU guidance has also been upgraded to 8.28 cpu, reflecting a 2% increase in the Q4 FY22 distribution following merger implementation.

HDN's portfolio is in strong shape with 99% occupancy and >99% unadjusted rent collection achieved across the combined HDN and AVN portfolios. The team capitalised on this strong position with 4.9% leasing spreads across 69 deals with low incentives of under 4%.

HDN's development pipeline has grown to over $500m and includes several large-scale projects which we will look to accelerate over the medium-term. Our FY22 developments are all on-track and on budget and we are excited to announce over $60m of new developments expected to commence in FY23 and deliver a cash return on invested capital over our 7% target.

Further to the announcement, Home Consortium (ASX:HMC) has agreed to enhance HDN's cost structure following the significant increase in the scale of the entity post the merger with AVN ($4.4bn GAV). Under the revised structure, HDN's incremental base management fee will reduce to 50 bps from 55 bps when HDN's GAV exceeds $5.0bn.
HMC Managing Director and CEO, David Di Pilla said, "The decision to reduce HDN's base management fee demonstrates HMC's strong alignment as HDN's manager and commitment to support the continued growth and success of the REIT".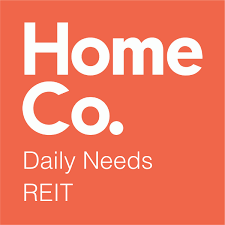 HomeCo Daily Needs REIT
Related