S&P Dow Jones Indices announces HomeCo Daily Needs to trade in S&P/ASX 200
HMC Capital (ASX.HMC) is pleased to share S&P Dow Jones Indices has announced that HomeCo Daily Needs REIT (ASX.HDN) on Tuesday, 12 April 2022 will be trading in the S&P/ASX 200.
David Di Pilla, HMC Capital CEO and Managing Director, said 'This is another significant milestone for the group. Listing only in November 2020, HDN has established itself as Australia's leading Daily Needs REIT by delivering strong and resilient returns for its investors. We are very excited to have HDN enter in the S&P/ASX 200, this also follows HMC Capital's recent inclusion in the ASX 200."

Click here to read the Index Announcement.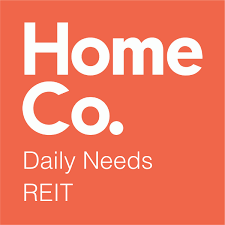 HomeCo Daily Needs REIT
Related